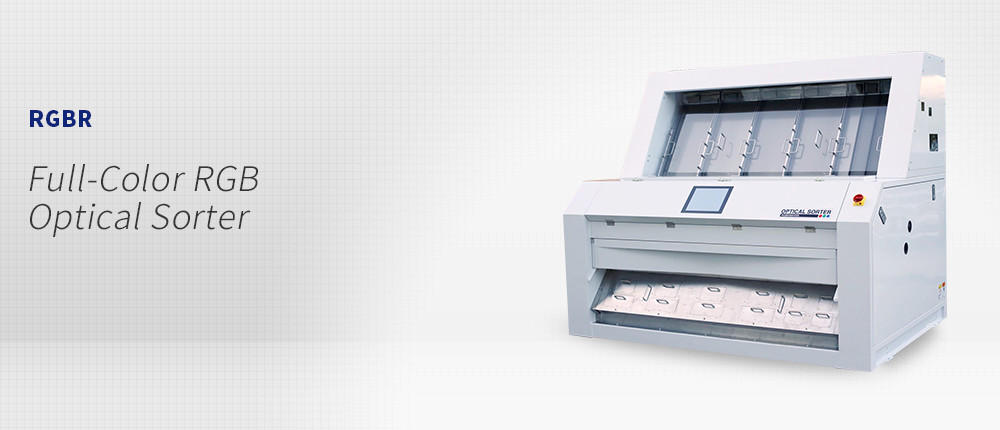 High Quality Sorting
New digital image processing and automatic image adjustment functions allow accurate sorting of many different materials.
High Capacity
336mm wide chute provides high processing capacity. Two chute types are available: flat and grooved. Optional mounting parts are also available to optimize material flow.
Three Stage Sorting System
Precise sorting is achieved with three stage sorting system. Rejects from primary-sort will be sorted twice to minimize product loss…
LED Lighting
LED lighting is applied for optical section to maintain good performance and also long lifetime will reduce machine's running cost.